Louisbourg Seafoods to Sponsor Aros na Mara-World Ocean's Day 2016 Louisbourg Seafoods to Sponsor World Oceans Day Bras d'Or Talks
March 6, 2017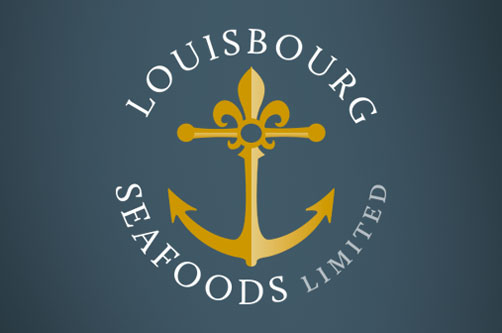 June 2nd-5th: Iona. Every year in early June, the community of Iona comes together to celebrate Àros na Mara World Oceans Day to recognize the importance of our oceans and the actions required to ensure their future. This United Nations-recognized event is celebrated the world over, with official Cape Breton events taking place between June 2nd and June 5th along the Barra Strait. The World Oceans Day Festival is hosted by Central Cape Breton Community Ventures, a local Bras d'Or Lake advocacy group, and Cape Breton University, but this year has found a sponsor in Cape Breton's largest seafood company, Louisbourg Seafoods.
"The ocean is part of our culture. It's part of our history," remarks Dannie Hansen, Louisbourg Seafoods Vice President of Sustainability. "Anything that makes that more accessible, connects it to local people, we want to be a part of."
This year's World Oceans Day will include a trivia night, ceilidhs, over 30 technical and science displays at St. Columba Parish Centre, and culminate on Saturday, June 4th, with the Bras d'Or Talks: Adapting to Change in Canada's Inland Sea. The Bras d'Or Talks will bring together marine science enthusiasts to discuss marine research, educational, tourism, and renewable energy component and the overall potential of the Lake. The discussions will focus on global and economic climate change adaptation as it relates to the Bras d'Or watershed.
These talks are particularly important to Louisbourg Seafoods, as they continue to invest in research and community outreach to increase awareness of our changing waters. "The oceans are changing. anybody working on the water will tell you that," remarks Scott Samson, a Louisbourg Seafoods marine biologist. "Without knowing how the waters are changing, and what changes we need to make, we could not call ourselves a responsible seafood company."
The Iona World Oceans Day plays into a larger strategy for local Iona group Central Cape Breton Community Ventures to develop a marine science and education facility on the Bras d'Or Lake named Àros na Mara, Gaelic for "House of the Sea". The facility would take advantage of the natural scientific attributes of the lake and its watershed, and support marine research, education, and tourism initiative.
Local World Ocean Day organizer and Aros na Mara advocate Randy Pointkoski sees great potential in Louisbourg Seafoods sponsorship of theBras d'Or Talks. "With the help of Louisbourg Seafoods, we have structured the Bras d'Or Talks to get very talented people in the room to review the issues of sustainable development, impact of climate and economic changes and approaches to managing a research facility. This process provides a bright outlook for Àros na Mara."
You can register for the Bras d'Or Talks at www.aros-na-mara.com. The Key Note speaker will be Matthew McCandless, founding chief executive of International Institute of Sustainable Development (IISD) – Experimental Lakes Area. Delegate tickets are $10, with student delegate tickets being free. The Bras d'Or Talks will be followed by a lobster dinner ($30). All tickets must be purchased by May 29th.
If you would like more information on the Iona World Oceans Day, please contact Randy Pointkoski at Rpointk@Hotmail.com. For more information on Louisbourg Seafoods sponsorship of the Bras d'Or Talks, please contact Jenna Lahey at jenna.lahey@gmail.com or 902.578.2673.